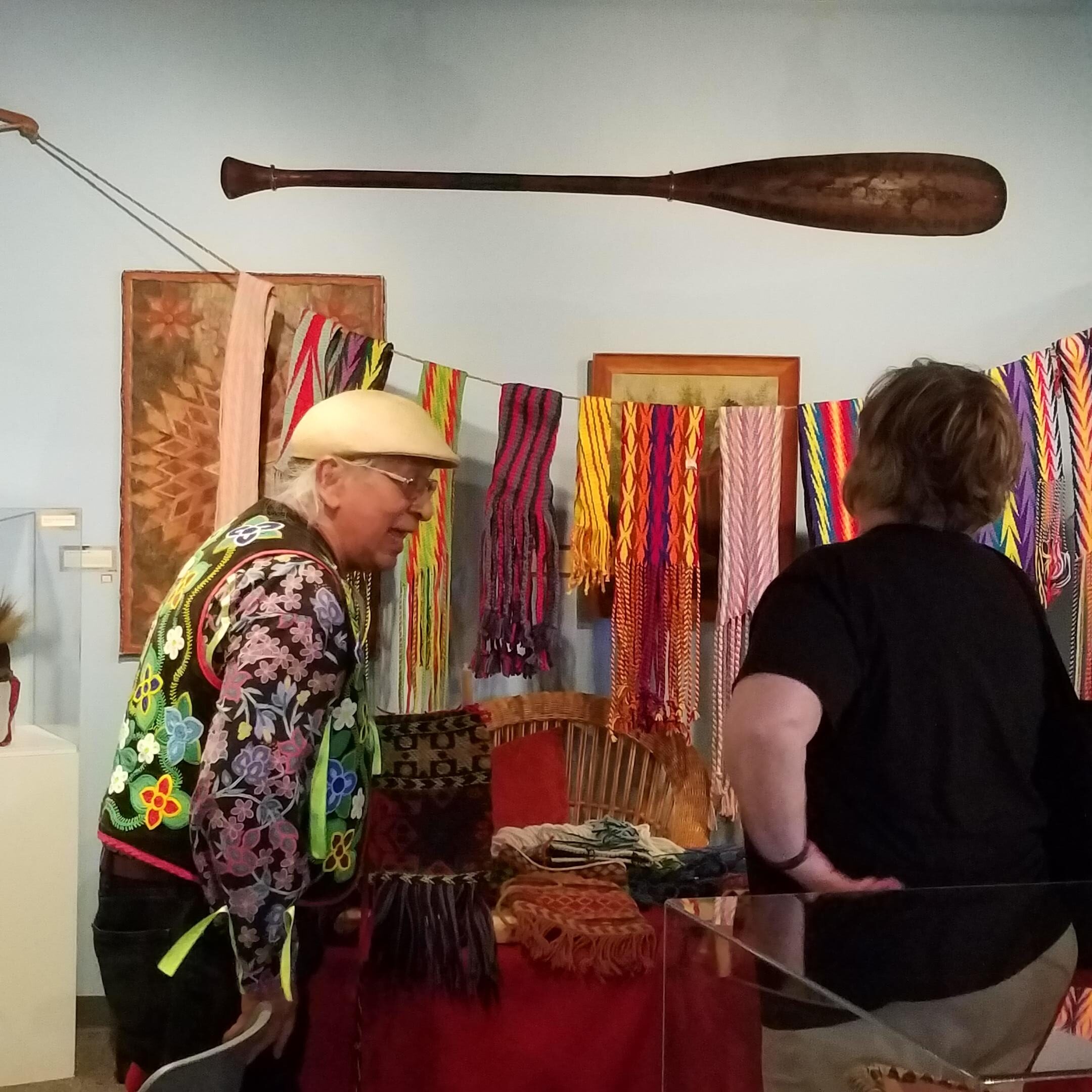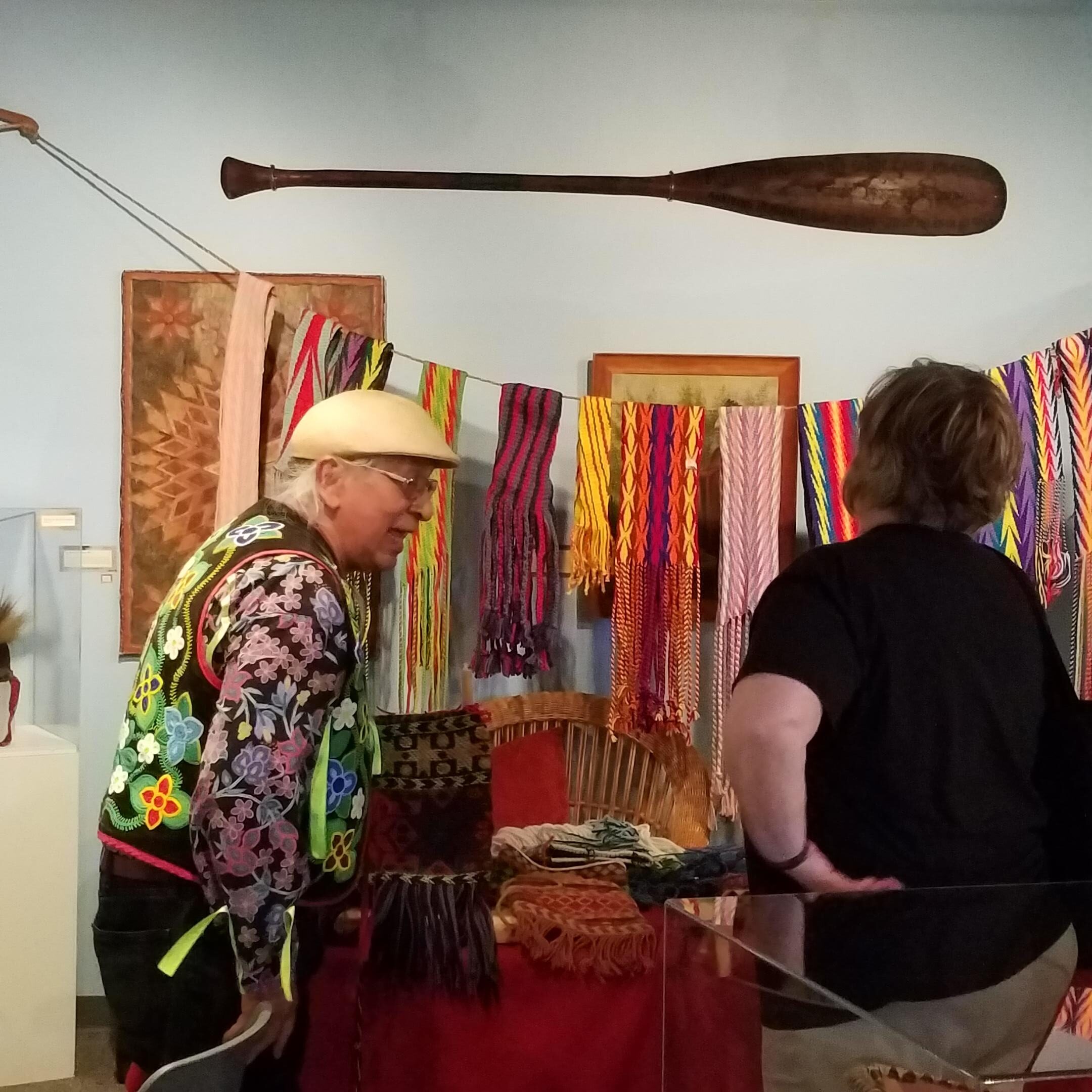 Upcoming Events
---
Indigenous Artists in Residence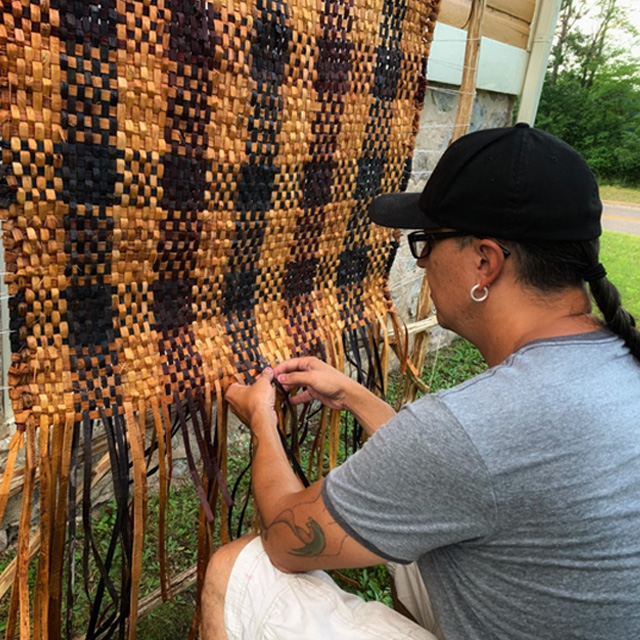 Biskakone Greg Johnson
Anishinaabe tribal member from Lac du Flambeau
Weekend June 24 – 25 | 10 AM – 4 PM
Watch Biskakone Greg Johnson create beautiful woven cedar mats. Johnson is a cultural practitioner and educator who is dedicated to preserving and teaching the traditional methods and crafts of the Ojibwe people.
With his mastery of various crafts such as cedar bark mat weaving, beadwork, weaving winnowing baskets, winter bark basket making, and moccasin sewing, Johnson is an expert in his field.
As an instructor at the North House Folk School, he passionately teaches the skills and knowledge of his culture, sharing his wisdom and experience with students. In addition to his expertise in traditional crafts, Johnson is also an Ojibwe language teacher.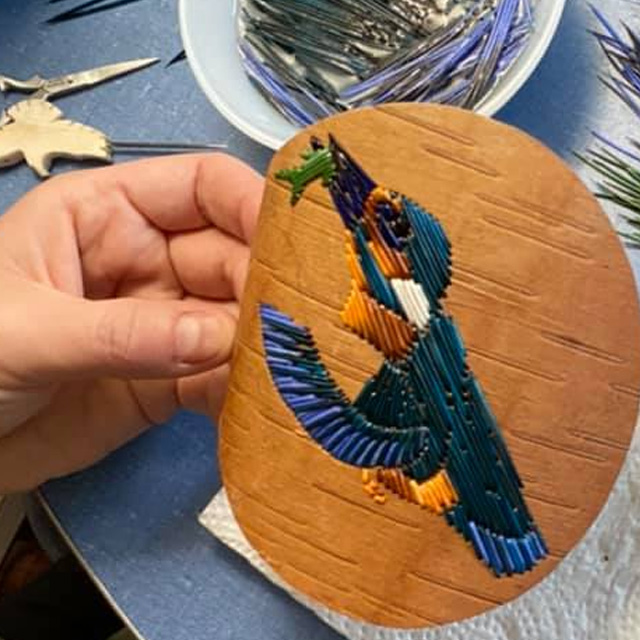 Dana Trickey
White Earth tribal member from Minnesota
Weekend July 22-23 | 10 AM – 5 PM
Witness Dana Trickey showcasing her quillwork. Quillwork is a traditional art form that has been practiced by numerous Native American tribes across the United States and Canada. Native communities highly valued this art as a means of decoration, demonstrating social status, expressing care for family members and in trade.
Trickey is skilled in two forms of quillwork: the Ojibwe or woodlands style, which involves quillwork on birch bark, and the quill wrapping technique, which is traditional to plains tribes. She acquired her knowledge of the birch bark quillwork style from an elder in the NayTahWaush community on the White Earth Reservation approximately 20 years ago. Six years ago, Trickey had a dream that led her to learn the quill wrapping style from an Arikara friend.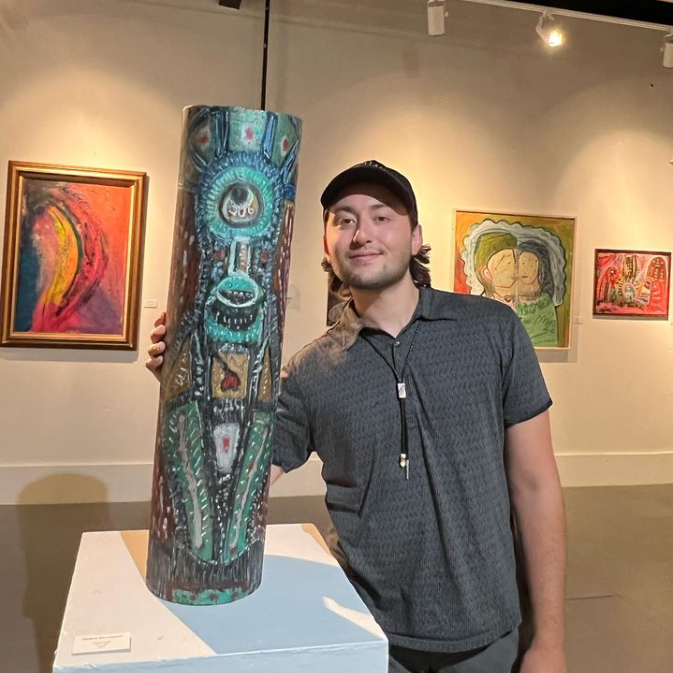 Antone Crowe
Weekend August 19-20 | 10 AM – 5 PM
Watch Antone Crowe as he demonstrates mixed media and found art.
Crowe's works are stronger together banded by the flow of energy, color and mark making that gives him immense joy when creating.
A lot of his pieces are inspired by loving family and Wisconsin's beautiful land. His identity is wrapped in his creations. Being a mixed Brothertown Indian is an important part of his journey.
That part of his identity will continue to inspire Crowe as he figures out ways to find truth and most importantly LOVE.
Plan Your Visit
Can't make it to any of our events?
Book your general admission ticket to Madeline Island Museum